Unloading Plated Item From Titanium Plating Rack
Removing Plated Items from the Racks
Plastic Electroplated Item Removal
After going through a complexity of bath composition, plated components are unloaded one by one and visually inspected thoroughly. Apart from visual inspection, CYH's one-stop production line provides a series of lab testing to enforce the quality of each plated product, not just the appearance but also its functionalities including thickness, abrasion, hardness and corrosion.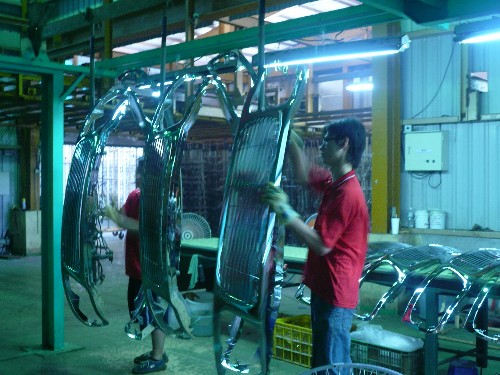 Unloaded plated plastic items are first visual exam to eliminate the defeated ones.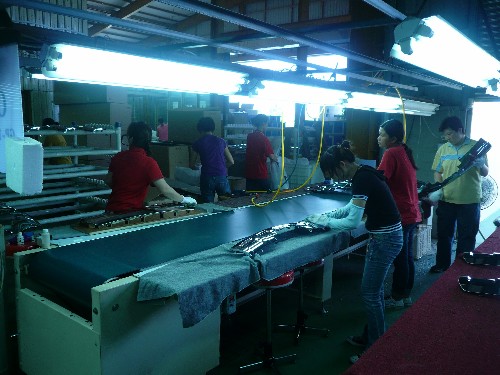 Examination under the light for the 1st check up.