Plating Rack for Chemical Depositing
Loading Plating Item To Titanium Plating Racks
Selection of Plating Rack
After plastic injection, the plating pieces are removed carefully while transferring to the electroplating line. Racks are made of titanium at CYH, it can be tantalum (Ta) or zirconium (Zr) based on client's request, it is to minimize the influences caused by plating solutions.
Electroplating jig and fixtures are used to hang the components (auto parts, home appliances and motorcycle parts) that are ready to be plated.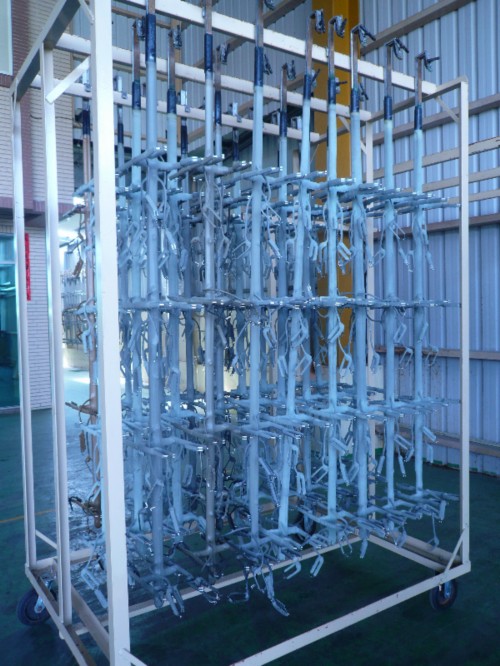 proper rack maintenance can be money-saving and ensures the quality of chemical solutions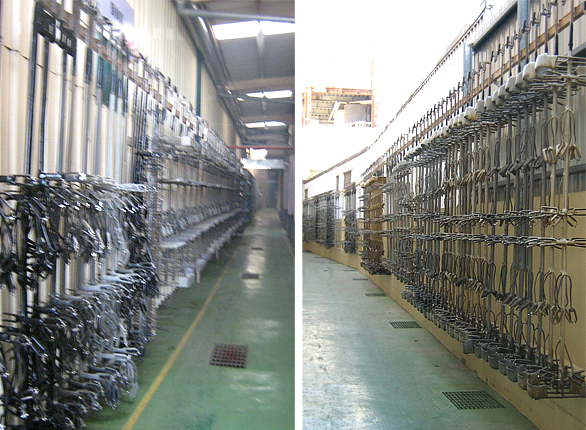 CYH possesses racks for cliping plastic plating products, which are made of titanium.