About Us
Welcome to Cherng Yi Hsing Plastic Plating Factory Co., Ltd. (CYH)
Cherng Yi Hsing Plastic Plating Factory (CYH) provides decorative chrome plating (chromium plating) in satin and bright finishes. Chrome plating is a durable, non-tarnishing, conductive, hard, decorative or functional finish. Applied to meet RoHS regulations.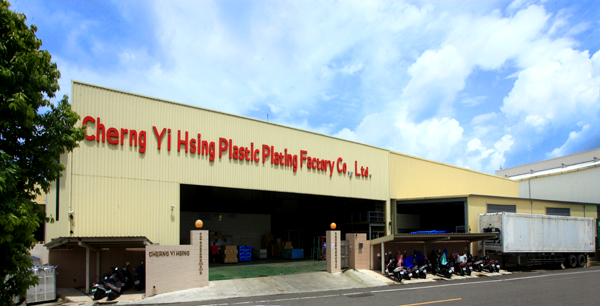 Professional Manufacturer of Plastic Plating for Auto Accessories - Over 44 years of experience in plastic plating technology. In addition we are not only able to develop tool, molding, plating, paint and delivery for customers but also finish plating for plastic facilities.
Cherng Yi Hsing has taken the path of constant controlled growth with repeat business awards from a very strong local & aftermarket customer base. We continue to grow with those partners but are also constantly adding new customers to maintain diversified customer & product base.
Cherng Yi Hsing has three plastic factories to focus on very large parts and high quality OEM part specifications in a short time. This strategic move brings proven low cost chrome plated part options to an International Customer Base.

Cherng Yi Hsing takes great pride in our capability, quality and customer service.
We are not only offering competitive pricing on high volume parts, but also emphasizing the importance and need for good pricing levels for all project scope mixes (size, volume, etc).
OEM Chrome Plating Spec Capabilities
General Motors: GM4372/3M (old)
General Motors: GMW14668 (new)
DCX-Chrysler: PS-8810 (method 2)
Ford: WSB-M1P83-B2
OEM Chrome Substrates Resin Spec Capabilities:
| | ABS | PC/ABS |
| --- | --- | --- |
| General Motors | GM.ABS.007 | GM.PC/ABS.012 |
| DCX-Chysler | MSDB197 | MSDB195 |
| Ford | WSK-M4D836-A | WSB-M4D813-A |
| Ford | ESB-M4D241-B | |
Injection Molding Machines
Press tonnage ranges from 100 Ton to 1,500 Ton for injection.
1,500 Ton Presses
1,200 Ton Presses
800 Ton Presses
500 Ton Presses
300 Ton Presses
200 Ton Presses
100 Ton Presses